22 - 26 January 2020
Early bird registration is open until midnight 26 November 2019.
28 September - 2 October 2020
Early Bird Registration will open 30 April 2020
About Youthworks Leaders in Training
Youthworks Leaders in Training (LiT) is an awesome camp for youth in Years 9 - 12 in 2019. You will meet fantastic friends and have a brilliant time but it's also pretty hardcore. We are going to push you hard to think about your faith and how you can use your gifts for the glory of God.
The whole week is about growing you as a Christian, as a leader and as a servant of Jesus and His people.

If you love Jesus and are passionate about serving Him with your whole life then Youthworks LiT is definitely for you.
Loved to Love
Our theme this year is Loved to Love from the New Testament letter of 1 John. Our LiT / Spring speakers—Mike Dicker and Mike Snowdon—and LiT / Summer speakers—Mike Dicker and Pete Stedman—will take us through this rich letter written by someone who saw Jesus.
John's letter will remind us of the truth of Jesus, the certainty that gives to our hope and the love of God for us that will overflow in our lives to each other. Truth, certainty, and love!
This will be life changing, so get booked in early and get yourself on the best week of the year!
Mike was the Youth and Children's Minister at All Saints Petersham for 13 years. Now he is the Dean of Students at Youthworks College. He loves Jesus, his wife, Fi, and his three kids—Evie, Josie and Benji. He has a soft spot for graffiti, Kustom Kulture, Pearl Jam, and AFL. He makes a habit of building stuff, going to concerts, and telling stories. He loves talking with others about Jesus, sin, grace and forgiveness.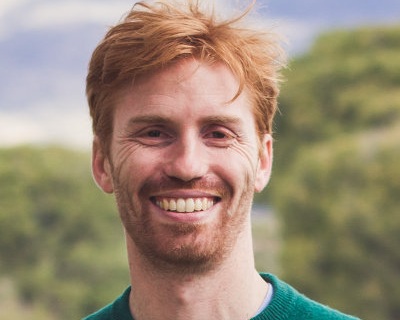 Mike (Snowy) loves Jesus and his redheaded family: Tania and their four kids—Will, Sam, Tom, and Lucas. They're CMS missionaries who live in Spain to see Spanish youth meet Jesus. Mike works with Grupos Bíblicos Estudiantiles, helping Christian teens share Jesus in their schools. He is passionate about young people growing to trust that God's word is good for his world. He loves creating things, whether videos, music, art, books, food, furniture, or lego: whatever helps him delight in his creator and helps others get to know Jesus.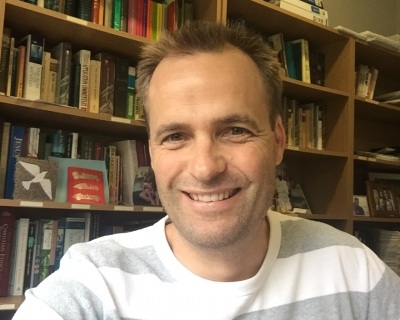 Pete is the Senior Minister at Norwest Anglican. He is married to Bree and has four beautiful kids— Suzannah, Jasmine, Annabelle and Jonathan. He loves Jesus and His people. He especially loves talking with people about how Jesus makes sense of everything. He is older than he feels and, after a soccer injury last year, is slightly embarrassed that he's become a MAMIL (Middle-Aged Man in Lycra).
8:00 BREAKFAST
8:45 CONNECT GROUPS
Designed to help you dig deeply in God's word and reflect on what you have been learning in the Gathering
9:30 TWG
Personal 'Time with God' to reflect and apply what we have been taught
10:00 TEACHING TARGET
Designed to help you learn some skills to share God's word with others.
10:55 MORNING TEA
11:10 TRAINING
11:55 TRAINING
13:15 LUNCH
14:15 FREE TIME/ACTIVITIES
15:30 AFTERNOON TEA
16:00 FREE TIME/HYPER-ELECTIVES
17:30 PRAYER GROUPS
18:00 RETURN TO SITES
18:30 DINNER
19:45 THE GATHERING
An all in time for great Bible talks, singing, prayer and more
21:30 SUPPER
Partnering with Youthworks
LIT seeks to serve the local church by providing a place for junior leaders to be encouraged and equipped for ministry. Youthworks would love your church to partner with us by sending leaders and youth to LIT.
Sending leaders and youth together provides the necessary leadership to run a successful camp and a natural capacity to follow up and support the junior leaders after camp. You can further compliment LIT by integrating the training from camp into your broader training strategy.
We understand that it's not always possible to send a leader from your church. In that case, we would like to invite you to send your youth and let the larger Christian family support you as we collectively seek to equip and encourage our young leaders in training.
If you are interested in talking further about how LIT might serve your church, please contact director Ed Springer
on 0419 277 408.
Leading on LIT
The opportunity to be part of God's enabling and equipping of our young leaders at such an influential time cannot be over estimated. As a leader on LIT you will have four primary responsibilities: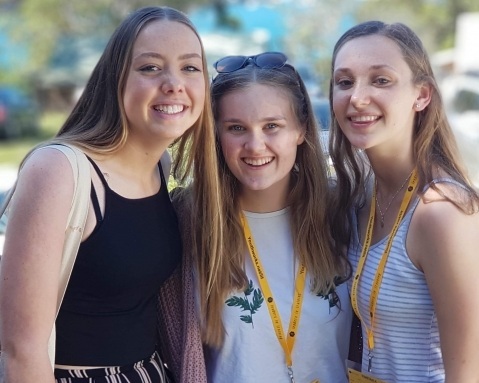 LiT sets junior leaders' hearts on fire for Jesus
With your help, Leaders in Training is playing a powerful role in raising up the next generation of godly leaders
Teaching the youth faithfully from the word of God through a Connect Group each day. You will be supported by resources and paired up with a co-leader.

Share your life and pastorally care for the campers in your Connect Group and spend time with them during the program and free time.

Be an example of godliness.

Help the campers from your church identify opportunities to use their gifts and the skills at church and school.
If you are interested in coming to LIT as a leader, please contact director Ed Springer on 0419 277 408.
LiT Summer 2020 camp information
LiT Summer 2020 presentation slide
LiT Summer 2020 facebook cover image

LiT Summer 2020 header image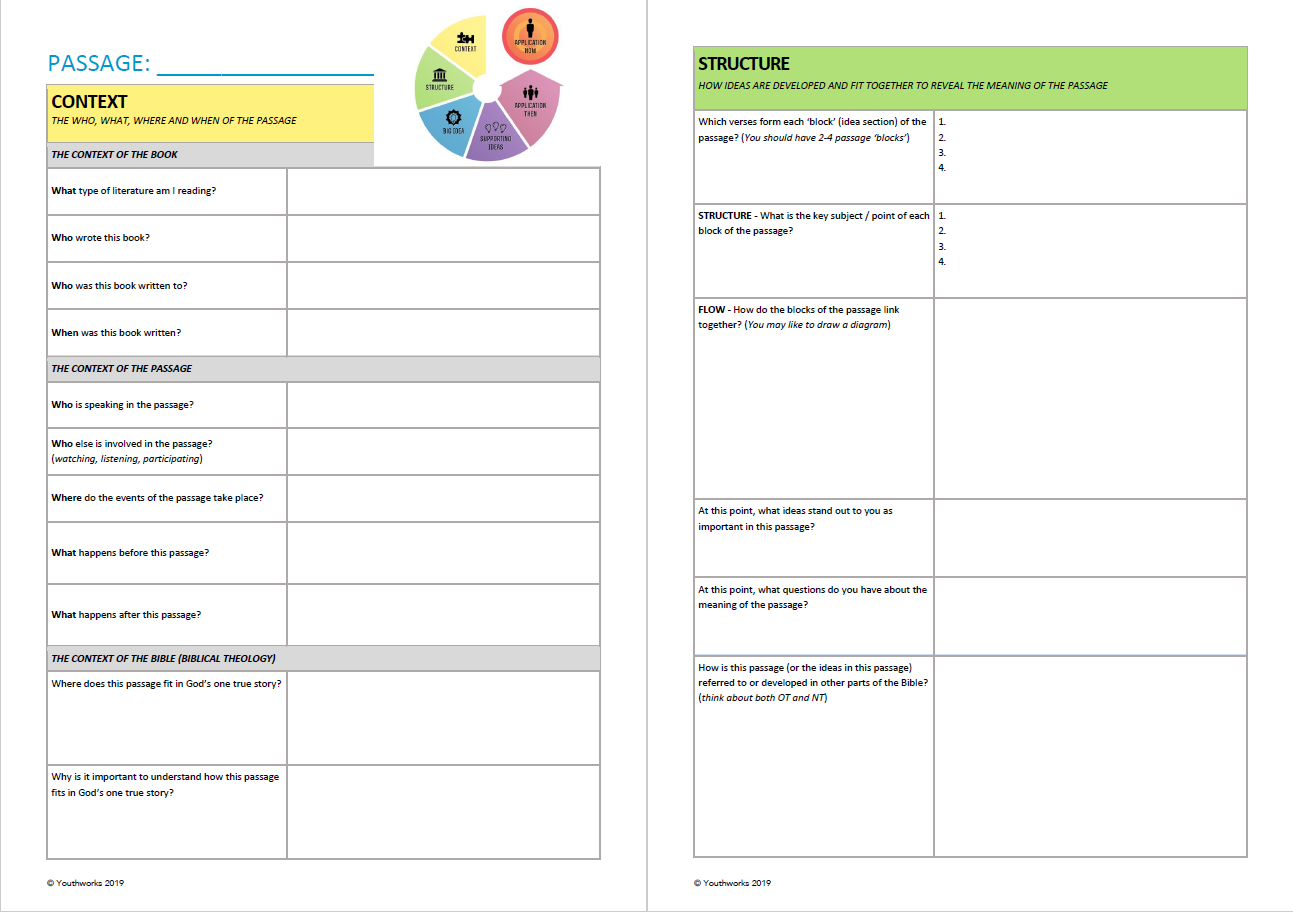 Download this blank PDF to use whenever you want to prepare a talk or bible study.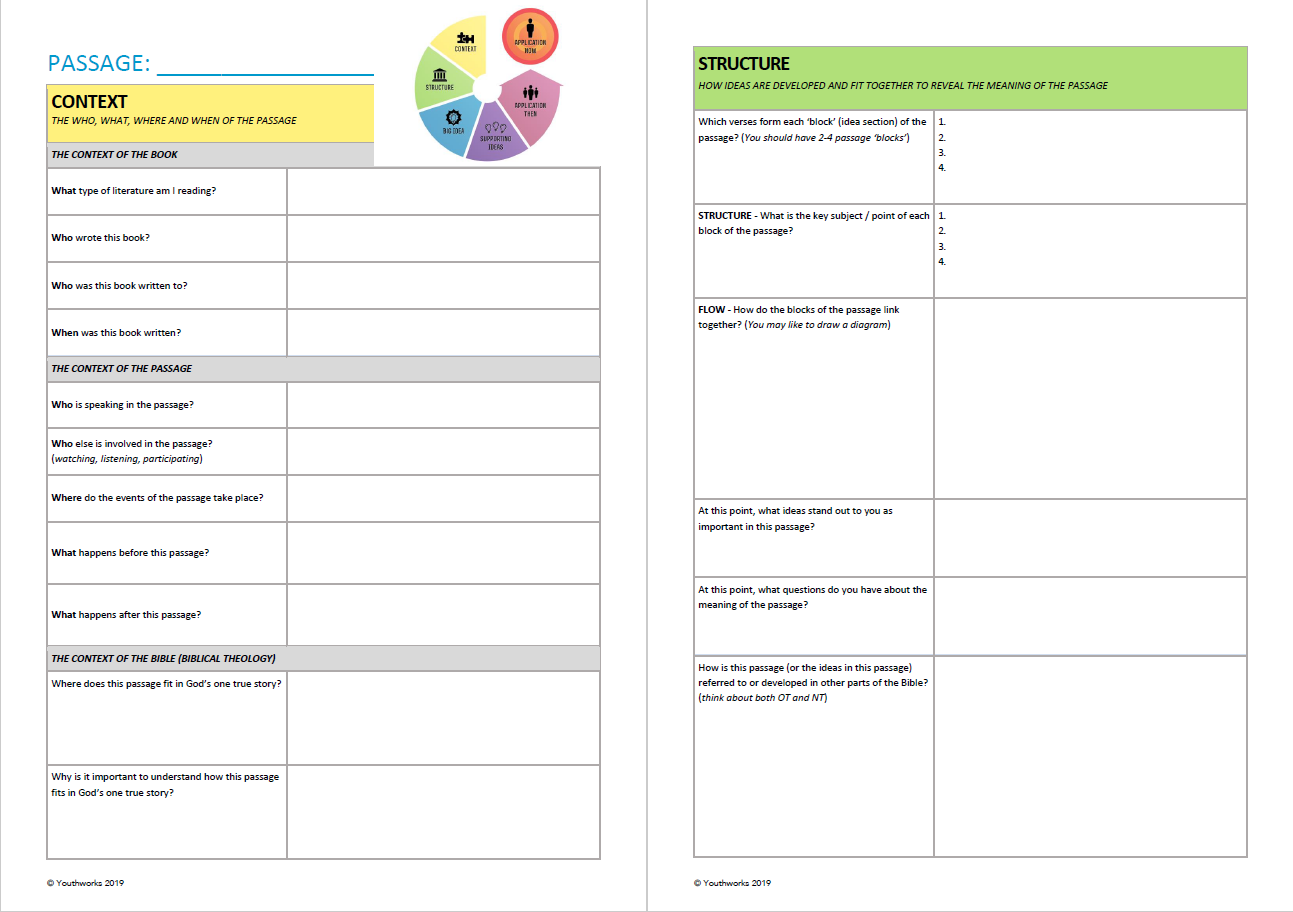 Download this blank Teaching Target word doc to use whenever you want to prepare a talk or bible study.
Frequently asked questions
+ What are the dates?
LiT / Spring runs from 30 September to 4 October, 2019.
LiT / Summer runs from 22 - 26 January, 2020.
+ Where is LiT held?
Youthworks Conference Centres Port Hacking, Rathane Road, Royal National Park.
+ I've never been to LiT before. What Stage should I be in?
If you've never been to LiT before you will start in Stage 1. If you have been a Christian for a while, you are serving in your church and you have done leadership training through church and school we still encourage you to start in Stage 1. Our program is designed to build on the previous year(s), so you will get the most out of LiT if you start at the beginning.
The exception to this is if you are already in Year 11 or 12 in 2019, then we will move you into Stage 2.
We also don't take any campers in Stage 3 who have not already done Stage 2.
+ Can I jump straight into Stage 2 or 3 so I can be with my friends?
If you are in Year 9 or 10 in 2019 then you will be in Stage 1. If you are already in Year 11 or 12, then we will move you into Stage 2. We don't take any campers in Stage 3 who have not already done Stage 2. You will make new friends on camp and have time with friends from other stages during free time and The Gathering.
+ Will I get to spend any time with friends who are in other stages?
Yes! Free time each day and The Gathering each evening see all three stages come together, so if you have friends in other stages you will be able to hang out with them then.
+ How does the accommodation work?
We allocate rooms according to gender for each stage, and then you get to pick your room groups from there. So if you are a guy in Stage 1, you will be in a room with other guys from Stage 1. There is time to get to know other people from your stage before you choose your rooms, so even if you come to camp not knowing anyone you will have time to make new friends before you have to work out which room to go in.
+ I'm in Year 12. Will there be time for me to study?
Year 12s on LiT Spring will have a dedicated quiet space for afternoon study. Indicate on your registration that you would like to use this pace and we will reserve a spot for you. This will be available for approximately 2-3 hours on Days 2 - 4 of camp.
+ What time does camp start and finish?
LiT / Spring registration is at 1pm on the first day of camp and finishes after lunch on the final day at approximately 2pm.
LiT / Summer registration is at 3pm on the first day of camp and finishes after lunch on the final day at approximately 2.15pm.
Still have questions?
Fill in the form below or call us on 02 8268 3355